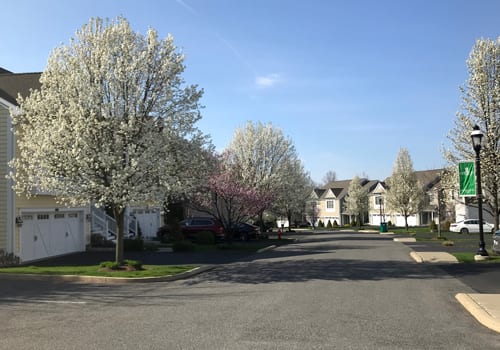 There are several categories of fees that the WPCA collects.
Usage Fees:
User fees are used for the operation of the WPCA and for processing wastewater in Danbury.  The usage fees have remained low throughout the decade of 2000-2008 at $268 per year per household, then at $300 per year for 2008-2010 and at $340 annually from Sept 2010 through August 2012. In 2012, the annual rate was set at $380. That rate lasted for 5 years. For the June 2017 billing, the rate increased to $420 per year or $210 per billing to cover the increasing cost of operations. That was an average increase of less than 2% per year over the previous eight years* [More…]
Fee increases are simply required to operate in the black. Brookfield sewer rates are at or below neighboring towns. The rate of $420/year per household was held for three years from 2017-2020. The current 2022 rate of $440 is still a good value at $1.20 per day, about half the price of a cup of coffee. This is a favorable rate compared to most neighboring towns. The rate is approved to increase to $460/year in 2022 and $480/year in 2023.
Beginning June 2017, Brookfield started to accumulate funds in anticipation of a significant Danbury Waste Treatment Plant upgrade as mandated by the EPA. That amounts to a surcharge of $80 per unit annually.
How Does the Brookfield Usage Rate Compare?
Brookfield does not meter water usage for sewer users. The charge for a homeowner is based on the typical home usage rate of about 100 gallons per day. A 2019 survey of CT Towns by Tighe&Bond reported annual use charges. The graph below is adapted from that report.  [Full Report …] This rate comparison study is conducted every 3-years.
| | |
| --- | --- |
| Town * | Rate 2019 |
| Bethel | $491 |
| Brookfield | $454 |
| Danbury * | $312 |
| Kent | $479 |
| Newtown | $500 |
| New Milford | $595 |
| Redding | $1074 |
| Ridgefield | $470 |
* Some towns, like Danbury, subsidize sewer operations with town funds. The sewer operation in Brookfield is a standalone operation funded only by sewer users.
View, download and print the     BWPCA Rate Sheet (Updated October 2022)
Other non-usage fees:
When applying to hook up to any part of the sewer system, there several fees set at the time of application:
Commercial application processing fee: $400.
Residential application processing fee: $250.
Engineering Review Fee (Note 1)
Legal review Fee (Note 1)
More non-usage fees:
Inspection Charge: $75 per hour or part thereof.
Private Pump Station Inspection Charge: $80 per year.
FOG Interceptor Inspection Charge: $80 per year.
Benefit Assessment / Connection Charges (Varies by sub-district):

Candlewood Lake Road: 2% of Grand List Value (GLV) (Note 2)
Center School Line: 2% of Grand List Value (GLV) (Note 2)
Del Mar Drive Area District: 7.95% of GLV
Federal Road from Route 133 to New Milford town line: 2% of Grand List Value (GLV) (Note 2)
High Meadow/Ledgewood/Newbury Crossing District: 8.8% of GLV
Rollingwood District: 2.35% of GLV
Sandy Lane District: 2% of Grand List Value (GLV) (Note 2)
Southwest (Federal Road from Danbury town line to Route 133) 2% of GLV (Note 2)
Three Condo (Cedarbrook/Whisconier Village/Stony Hill/Vale Road): 5.7% of GLV
---
* Beginning September 2012 the annual rate was set at $380 per unit, then increased to $420 per unit until December 2020. The annual rate is set at $440 in 2021; $460 in 2022 and $480 per unit per year in 2023. A household is one unit. Business and Schools are multiple units. Consequently, some properties pay more, as usage can be set to more than one unit. There is a rather complicated formula to determine the number of units of a property. This is outlined in the Rules and Regulations of the WPCA.
Note 1: The amount of the engineering and legal review fees depend on the complexity of the project and are put on deposit. Any excess is refunded and overage is billed.
Note 2: The Grand List Value (GLV) is the 70% value of a property as determined by the Tax Assessor.