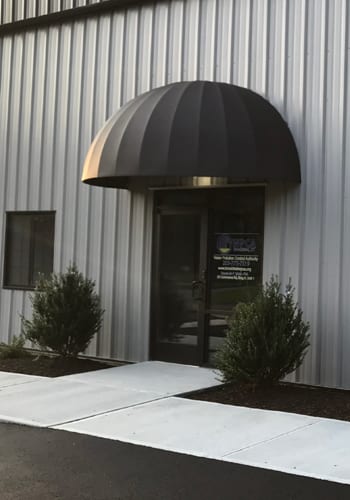 The WPCA office is now located at 53 Commerce Road in Brookfield as of September 2018. The former office was at the Town Hall for the first 43 years since inception. Three staffers work in the office from 8-4.
Kristi McPadden serves as the WPCA Executive Administrator. She handles affairs of the Authority serving as the information point person. Kristi is involved anytime an applicant seeks changes or additions to the sewer system on behalf of the WPCA. She also monitors the budget and serves the Comisssion. Kristi is only the second administrator since the establishing of the Authority since 1975.
Mary Ongaro serves as the customer service account manager administering the sending of bills and receiving of payments. She has served in the WPCA office since 2004.
John Siclari joined the WPCA as Director and is in the office mornings. He had a full career at Eversource and knows utility issues well.
Office Hours:
The office hours are day time only.
| | |
| --- | --- |
| Monday | 8:00AM – 4:00PM |
| Tueday | 8:00AM – 4:00PM |
| Wednesday | 8:00AM – 4:00PM |
| Thursday | 8:00AM – 4:00PM |
| Friday | 8:00AM – 4:00PM |
| | |
| --- | --- |
| Note: | The office is subject to closure 1 hour each day for lunch. |
| | The office will be closed any time the Town Hall is closed for holidays or weather. |
Location: Commerce Road (aka Commerce Drive)