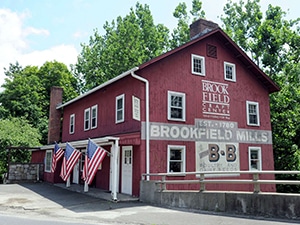 The entire Federal Road corridor is covered by the sewer system, with the notable exception of the Brookfield Market / Brookfield Craft Center area. It is located on the other side of the Still River. Permission has been granted by the state to cross the Still River on the Route 25 bridge. That solves an important hurdle for a solution to move forward.
This project has been given the approval by the Board of Selectmen and the Planning Commission. The WPCA has secured financial support from a State STEAP grant to sponsor the common part of this installation. In the meantime, engineering work is completed. A bid package has been issued November 2022.
Key Documents:
Full Project Documents out to bid fourth quarter 2022. Bids due January 5.
STEAP Grand Award Letter September 19, 2022
for a portion of the money to partially fund this project.
Letter to Board of Selectman and Board of Finance of October 27, 2021 requesting a portion of the American Rescue Funds to partially fund this project.
Town Sanitarian Letter – May 2019
Proposed Sewer System Map – See image below