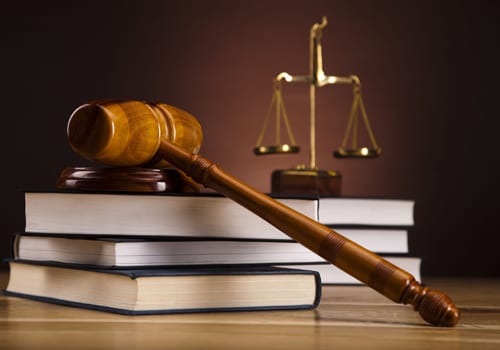 The Water Pollution Control Authority of Brookfield, CT (WPCA) maintains and operates this web site, brookfieldwpca.org (WPCA Site), for informational purposes only. While the intent is to provide reliable information, there is no representation that the entire body of information herein is official or 100% accurate. This website is maintained by volunteers.
INFORMATION AND DOCUMENTS
By using the WPCA Site or downloading documents, materials or information (hereinafter "Material") from them, you agree to be bound by the Legal Conditions set forth in this notice. If you do not wish to be bound by these Legal Conditions, leave immediately, do not use and do not download any Material from this WPCA Site.
INTERNATIONAL USERS, CHOICE OF LAW AND JURISDICTION
The WPCA Site and the Material contained in them shall be deemed to be provided in the state of Connecticut in the United States of America and you agree that the law governing these Legal Conditions or your use of this Brookfield WPCA Site shall be the laws of the state of Connecticut without regard to any principles of conflicts of law. You further agree that any disputes arising under these Legal Conditions or from your use of this WPCA Site shall be submitted exclusively to the courts in the state of Connecticut and that you will not assert jurisdiction in any other court or tribunal anywhere in the world. Brookfield WPCA makes no representation that the Material at the WPCA Site is appropriate or available for use at locations outside of the United States. Access to the Materials from territories where the Materials are illegal is prohibited.
THIRD PARTY SITES
As a convenience to you, Brookfield WPCA may provide links to web sites operated by other entities, but makes no warranty or representation whatsoever about any linked site and does not imply an affiliation or association with any such site. If you visit or use a linked site, you do so at your own risk.
DISCLAIMERS
ALL MATERIALS ON, DISTRIBUTED THROUGH OR ACCESSIBLE FROM, THE WPCA SITE ARE PROVIDED "AS IS" AND "AS AVAILABLE," WITHOUT WARRANTY OF ANY KIND, EXPRESS OR IMPLIED, FITNESS FOR PARTICULAR PURPOSE, OR NON-INFRINGEMENT. SOME JURISDICTIONS DO NOT ALLOW THE EXCLUSION OF IMPLIED WARRANTIES, SO THE ABOVE EXCLUSION MAY NOT APPLY TO YOU.
BROOKFIELD WPCA DOES NOT WARRANT THE ACCURACY OR COMPLETENESS OF THE MATERIALS, INCLUDING BUT NOT LIMITED TO THE RELIABILITY OF ANY ADVICE OR STATEMENT DISPLAYED OR DISTRIBUTED THROUGH THE WPCA SITE AND YOUR RELIANCE ON ANY SUCH MATERIALS, ADVICE, STATEMENT OR INFORMTION SHALL BE AT YOUR SOLE RISK.
BROOKFIELD WPCA SHALL NOT BE LIABLE FOR ANY DAMAGES TO, INCLUDING ANY DAMAGES FROM VIRUSES THAT MAY INFECT YOUR COMPUTER EQUIPMENT OR OTHER PROPERTY BY VIRTUE OF YOUR ACCESS TO ANY BROOKFIELD WPCA SITE OR YOUR DOWNLOADING OF ANY MATERIALS THEREFROM.
LIMITATION OF DAMAGES
IN NO EVENT SHALL BROOKFIELD WPCA BE LIABLE FOR ANY DIRECT, SPECIAL, INDIRECT, CONSEQUENTIAL, PUNITIVE OR OTHER DAMAGES OF ANY KIND WHATSOEVER RESULTING FROM ANY CAUSE WHATSOEVER, INCLUDING BUT NOT LIMITED TO LOSS OF USE, LOSS OF PROFITS, OR LOSS OF DATA WHETHER IN AN ACTION UNDER THE THEORIES OF CONTRACT, NEGLIGENCE, OR STRICT LIABILITY OR OTHERWISE, ARISING OUT OF OR IN ANY WAY CONNECTED WITH THE USE OF ANY BROOKFIELD WPCA SITE OR ANY MATERIALS, INFORMATION OR DOCUMENTS ON OR ACCESSED THROUGH THIS BROOKFIELD WPCA SITE.
LIMITED LICENSE
By your acceptance of the Legal Conditions contained herein: you agree not to deep link or frame link to this WPCA Site for any purpose without the express written permission of Brookfield WPCA; and, Brookfield WPCA grants you permission to view, download and copy Material provided that (a) all copyright and proprietary notices are retained, (b) the Materials are not publicly displayed, publicly distributed, or modified in any way and that no graphics are used separately from its accompanying text, and (c) any use of the Material is for informational and non-commercial or personal use only.
INFORMATION PROVIDED BY YOU
Do not send any confidential or proprietary information to the Brookfield WPCA via this Brookfield WPCA Site. You agree that any information you so send will not be considered confidential or proprietary and you grant Brookfield WPCA an unrestricted, irrevocable, worldwide, royalty free license to use, reproduce and distribute any such information.
CHANGES
Brookfield WPCA reserves the right to change these Legal Conditions at any time. Any such changes or modifications will be effective immediately when such changed or modified Legal Conditions are posted on the WPCA Site. Your use of this WPCA Site after the modified or changed Legal Conditions are posted shall be your acceptance of that modified or changed Legal Conditions. From time to time, you should review the Legal Conditions posted on the WPCA Site to see the then current Legal Conditions.