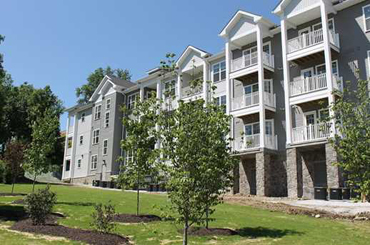 History
Originally the state had required each town to handle its own waste water. But in the 1970s as it became apparent that it was not practical. Consequently, under the supervision of the State, Danbury built a regional large treatment works and Brookfield struck a deal with Danbury to handle its wastewater output.
Southwest District
The station at the corner of Kohl's shopping center, is a low collection spot and the final stop before Danbury. This is known as Pump Station One. This area is the first area that was serviced with sewers. It extends from the corner of Candlewood Lake Road and Federal Road up Federal Road to Route 133.
As with all the sewer projects in Brookfield, this initial project was financed entirely by those using the system. The original project of the Southwest District system was completed in 1980 at a cost of $1.7 million.  It was financed by a 28 year bond that was retired in 2006. New or improved properties coming on to this line are subject to a 2 percent capital cost recovery fee.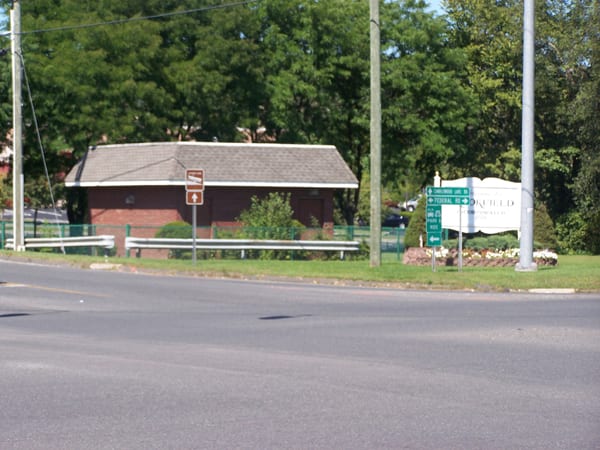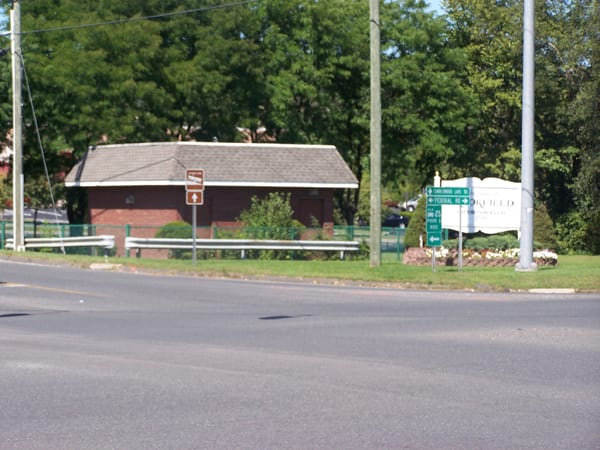 Sewer line extensions in this district are in place to travel
South along Federal Road to the Danbury town line;
Up Candlewood Lake Road to the the Raymour and Flannagan shopping complex, new Nabby Road condominium complex, and Huckleberry Hill School; and
Along Gray's Bridge Road to capture flows from town garage and properties in between.
The Station at Route 133 is a northerly low spot. Flows over the ridge at the medical building area on Federal Road are collected here and forced up hill to Pump Station One