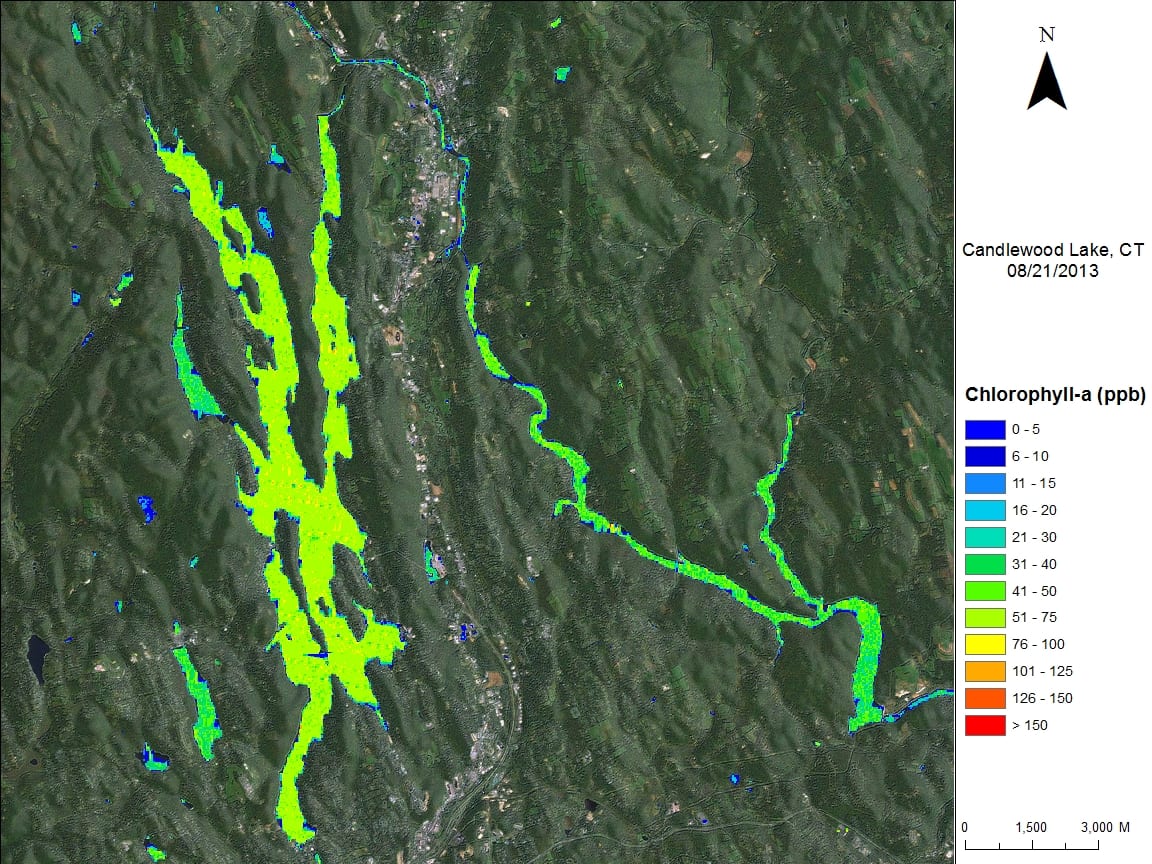 Current Situation
Lake is in advanced stage of decay.
Candlewood Lake Authority (CLA)
Gather Data and Trends
Fly Over Story
Start at www.brookfieldwpca.com/
Statistical Study
Of 11 possible pollution impacts studied, the #1 factor is "human activity."
Thesis to discuss:
With no natural streams supplying the lake and the watershed small, the predomin-ate hydraulic flow into the lake is from septic systems high in Phosphorus (P).
There are 800+ septic (Non-Point Source (NPS)) systems in the Candlewood Shores area contributing nutrients to the ground water. A high % of P discharges makes it to the lake.
Estimate that using average P discharge per household.
The approximate volume of the lake should be known.
The lake level and flow out of the lake should be known.
With this calculate the residence time and level of P by season.
(Some P disappears in insoluble form in the bottom.)
Question: Does the ground attenuate most of the P?  Or is the ground saturated with P, limiting the ability of the area to absorb P? Thus P into NPS systems is equal to P into the lake in this decade.
Testing Plan:
Objective: Gain insight into controversy. Are septic systems in high population areas surrounding Candlewood Lake contributing to the nutrient load? If so, at what level?
Proposed Approach: Set a plan to
Test soil P levels near and away from NPS water drainages.
Where septic systems are present, determine P gradient in soil to lake.
Attempt to discover if there is a P gradient in the lake.
Work by Westconn, Danbury in collaboration with Brookfield WPCA and Candlewood Lake Authority